Annual General AGM 2020
 The PDCA held the AGM 2020 event on Sunday February 23 in the Press Lounge at the Portsmouth Olympic Harbrour.
We had a great turnout with about 60 people who enjoyed the updates from various city staff  who presented on a number of new developments coming to our area.
We welcome our new executive lineup with Liz Schell as our new President, with a few new members at large.  We are still looking for people to fill the roles of Vice President & Secretary.   Please check back for more information…
The Portsmouth District Community Association
We're a small but growing community association serving, Portsmouth, Calvin Park, Polson Park, and Fairway Hills.
We're looking to evolve into a group where we can support active and involved folks who live in the Portsmouth District to be engaged and involved in the growth and success of our community.
If you'd like to join the association, you'll be supporting our PDCA community events and have the option to receive our newsletters which bring you up to date information on activities and developments that affect
Through our liaison with city staff, planners and officials, we hope to affect the decisions which impact our waterfront, public services such as schools, transporation, infrastructure and heritage as well as preserving our parks and gardens.
Optional Donation or Membership:  This fee supports the hosting of events, the maintenance of locally supported gardens
Family: $15
Single: $10
E-mail:  info@pdca.ca
Twitter:  Portsmouth D.C.A.    @PortsmouthYGK
The official Twitter of the Portsmouth District Community Association, the neighbourhood association serving, Portsmouth, Calvin Park, Polson Park, and Fairway Hills.
Get Involved Kingston
Visit Get Involved Kingston, the City of Kingston's new public engagement platform. Follow and participate in engagement opportunities to help shape projects, policies and initiatives. Share your ideas for making Kingston a better place to live, work and play. 
DASH
The new DASH (Development Approval and Services Hub) portal gives you 24/7 access to municipal development services and valuable community information.  
A-Z Services – City of Kingston
Reach emergency services, bylaw enforcement, building permit information and more….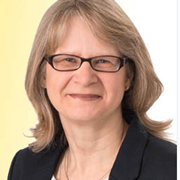 Keep in touch with our district Councillor, Bridget Doherty, our voice in council.
We are also hoping to start planning our 2020 Coffee with the Councillor series.  If you are interested in knowing more about this opportunity to connect and communicate informally with the councillor please sign up for announcements through our eNewsletter.